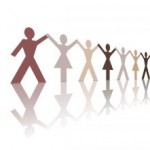 For those that know me, and have heard me talk about Google, they know I'm not the biggest fan of what they do or their methods for doing them.  However, I'm happy to admit when they do something that actually works and makes sense.  Google Plus, the new social tool and network from Google, is quite impressive.  I've been invited to their beta testing and have been using it for the past week or so and have to say that it is really awesome.  Seeing how their other attempts at social have not gone so well, I was really reluctant to jump on this bandwagon, but after seeing it and using it, I'm actually on-board with this and think it will be something useful and helpful.  It does like Google Plus is a game changer.
The service is kind of like hybrid between Twitter and Facebook,  but has some really nice UI features, easy to use functionality, and a very clean look for now with no ads or sponsored messages (I'm sure that will change soon enough).  Google has thought about what people need in their social tools and have made a great interface for sharing stuff to either public, private, or a custom group. Creating groups on their is quick and simple with their new Circle concept that allows people to drag and drop their contact into circle groups.
Right now, the service is still beta and invites are open and closed periodically while they are expanding and testing.  I've got some invites right now and would be happy to send them out and grow my network bigger. If you would like to have an invite and test out this new Google Plus, just drop me a comment or send me an email and I'll be happy to include an invite for you.
One quick observation on the network at this point and how it will most likely be used in the future; there seems to be a lot of tech and web savvy users on the system and most likely will be the source community for their niche for some time to come.  What I do see is that Facebook will most likely still be the social network for friends, family, and old school buddies, as Google Plus will not have the reach that Facebook did by starting out in the high schools and colleges.  While Google Plus will be like the new LinkedIn for the tech and web savvy crowd.  This means that if a person wants to share their cute kid photo, they will most likely do that on Facebook with their family, but if you want to share a story about business, it might be better to share that on Google Plus.  I can see a line getting drawn and people using the two system for completely different reasons.