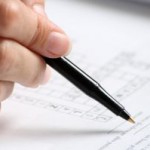 I've been blogging for about two years now and I have to say that I love blogging. Blogging is one of the few things that we can all do to help each other share thoughts, gain more knowledge, and maybe make a couple of bucks.  There are so many ways to do a blog, and things to blog about that I wonder why everyone doesn't have a blog already. In fact, I'm so happy blogging that I run 4 personal blogs, as well as half of dozen blogs for my company.  In addition, my company is seeing the value of blogging and they are letting me set up even more blogs to help generate viral marketing on the web.  Blogs can be about anytime and everything.  The best blogs are the ones that really have good content and not just some collection of random posts and articles that a person gets off another site.  True bloggers know that the only way to build an audience to put out unique original content that is thought provoking and relevant. I can't say how many times I go to a blog and get turned off when I realize the content is just something they grabbed from an article directory and re-posted it.  I personally never use this tactic and all of my blogs are hand written by myself with my own thoughts.
The following are some ideas of what to do with a blog.
1. Make a personal blog and share things in your life.
2. Make a hobby blog and share things about something you passionate about
3. Make a business blog and sharing ideas about a certain business subject
4. Make a general blog and post everything from how-tos to daily journals.
5. Make a sales blog where you are pitching a product or service
All of these things are good ideas for blogging, and some of them can actually make money in the process.  I've seen bloggers who just start out as something fun to do, and wind up making money in the process.  On the other hand, I've seen bloggers start out to make money and only end up losing it.  The best things is to blog about what you know and have fun blogging.
Happy Blogging!