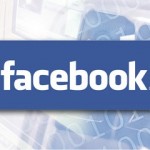 These days it's almost impossible to turn on the TV or read news with out seeing something about social media, social marketing, or social networking.  Sites like Facebook, which is now the most trafficked site in the US, along with Twitter, Digg, Linkedin, MySpace, Youtube, Ning, Mixx, and more are all trying to get more users to spend more time on their sites in hopes of gaining bigger position in the Internet to where they can monetize and make some money.
In fact, just last week Twitter announced it's own monetizing strategy, which includes paid tweets from major companies.  Facebook has been doing this for years already, and the same with MySpace, but it's the first for Twitter and assuming it's successful, more will follow.
Knowing that there is so much effort and dollars going into social strategies, I thought I'd take a moment to reflect on some tips that can make management these social network profiles much easier.
To begin with, there are tools to help do social marketing. Some are free, some cost money, and typically the free versions give limited tools while providing upgrades to more lucrative tools that would be helpful.  The key is to find what works for you and stick with it. If you can get all you need from a free service like TweetBeep, than you are good to go. However, for those that want more or need to get more of the data, the pro versions and paid tools come in very handy.
Social Monitoring and Social Marketing Tools:
Ping.fm – This is a great tool and allows a person to create one account, and socialize to all the top social networks with just one click. This is a must have for anyone that has more than one social network.  Did I mention that this is FREE.
SocialOomph – This is a must have tool for people using Twitter.  This tool helps to schedule tweets, set up recurring tweets, monitor @ replies, and a ton of other things right from one control panel. They have a free version which gives limited tools and the pro version that provides everything under the sun.
FriendFeed – This is a free services that allows a person to aggregate all of their social feeds into one account and makes it public for others to join and see. This is a good tool to have and allows for people to find your social links and networking much easier.
TweetBeep – This is a free service that allows people to track certain keywords on Twitter and sends them an email when it is used. Good for brand terms or following a certain trend.
FlowTown – This is not a free service, but one that has a lot of value. You can give this service a list of emails and it will build a social graph from it showing which social sites those emails appear on. This is great in figuring out where to spend more time to generate customers.
Although these are just a few tools, there are many more and I'd like to see what others are using as well. Please feel free to share your thoughts about these services or other ones that might be good as well.