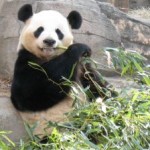 Every few years the Internet goes through a major change in order to progress and evolve into new standards and tools to help site owners, users, and web professionals find, connect, and share content.
Initially, the web was pretty static, but over time more dynamic elements were introduced. Now we are the heels of another major transformation with the introduction of html5 and css3. Site owners, webmasters, and those that are concerned with website structure, SEO, and/or rankings will need to start looking at these elements as they will become standard soon and will most likely effect your rankings in the near future.
Let's take a look at how things have evolved to get an idea of where they will go.
The first web was pretty static.  There were images, links, flash, text, and very few dynamic elements.  At the time when the net was first created and websites were getting built, there were a couple of options for building, but most just used html.  Style elements were put directly on the page and element without any concerned for users or page load times. This was good, but easily manipulated and spammers quickly realized that stuffing keywords on the page, hiding text, and other black hat techniques were winning.  Something had to be done, so Google began working on a search engine that will help them index and rank the net's huge trove of data. Google quickly identified areas like keyword stuffing, hidden text, and other tricks and began combating against them.  This was good for a while, but spammer again learned how to game the system so something had to be done again.
Then came along Web 2.0. This is where users started to get more say in rankings. Things like social sharing, RSS feeds, commenting, ratings, and other interactive tools began to pop up and the web was becoming more dynamic.  Content was longer static and just sitting there, it was getting shared, liked, tweeted, feed, and other social tools to help drive traffic, links, and other good SEO strategies that will help with rankings.  This was good, but again, still showed some flaws because only those that have these tools can get a say.
Now, Google has move to allow users even more say in rankings, and not just with their social tools, but their actual actions. Google is now looking at things like bounce rates, time on site, CTR, and other signals to help them figure out which pages should ranked for a search query. This means that if a site owner does everything right, and takes advantage of the social tools out there, they could still gain or lose based on what users think or react to inside of their website.  If a user clicks back a lot and doesn't stay on the site, even though it has good content, they may lose rankings.  This means that it's even more important today to give the engines the right signals to help them rank content for the search queries that will send good traffic to the site to help with these user signals. No more are the days to rank for something just to rank, because that can actually hurt your site if users don't find the content good for the term they came in on.
What can a site owner or webmaster do to help the engines know what their content is about and where they should rank for certain keywords?  This is where html5 comes in. This gives a standard for site structure and will provide engines with the elements they need to help them rank the content that is relevant. What is html5? HTML5 is becoming the new standard for the web, although not finalized yet, many of the elements are in place now and can already help improve a site's structure.  Having elements that identify where the content is on the page will make a huge benefit to sites going forward.  Right now Google is not taking this data for their algorithm, but they also said it would hurt and that they need to get more signals on how people are using it before they can incorporate those signals in their search rankings.
This means that Google is looking at the data now, but hasn't gotten enough or have made determination so what to do with this data yet, but they will.  HTML5 has elements like header, footer, nav, article, section, aside, details, and others to help create a great structure for a website and gives the engines a quick way of identify the right elements on the page that matter most. For anyone that knows SEO and rankings, you will know that giving the engines a clear message of your content and what it's about is a great way to get the rankings for the keywords that matter most to a site and it's users.  Knowing this, it makes sense to start working html5 elements into your websites now so that Google can get more signals, help determine what is relevant, and keep your website ahead of the game so that when these new signals get incorporated you are not scrambling to recover rankings or loss traffic.  Get on this now, because it's less than a year from getting incorporated and if you have a large site that will give you time to explore, spec, and develop the html5 site structure that will be most optimal for your site and content.